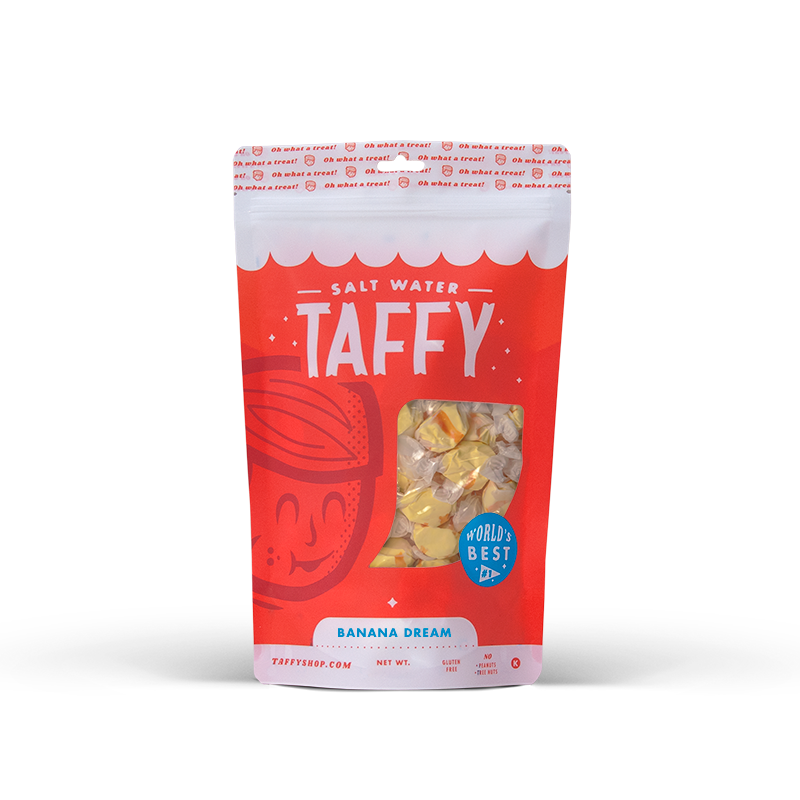 School's Out and Summer's in Full Swing... Mom's are going BANANAS!
To the kids it's summer vacation, but to the moms it's the season of 24/7 popsicle stickiness on the kitchen floor, little voices nagging to head to the pool or make a craft, and go go going from sunrise to sunset to keep the kiddos entertained. All of that is enough to make anyone go absolutely BANANAS!!!!   
I don't have any kids of my own, but I do nanny 9 kids daily. I also am the oldest child in my family (aka the third parent haha). Just from these two aspects of my life I have gotten a little sliver of what summer time is like for all you moms out there, and ladies.. YOU. ARE. CRAZY. AMAZING!!!
Moms, The Taffy Shop wants you to know that we feel for you. Maybe you should treat yourself to some dreamy Banana taffy that will make you float on a cloud for a while and escape your daily chaos. Kids, go easy on your Mommas and surprise them with some yummy taffy to make their day. Husbands, spoil your wife with say.. I don't know... some of our Taffy Shop Banana Dream Taffy? ;) Grandmas and Grandpas, reminisce in those old summer days with your little ones and treat your own grown kids to some taffy to help them get through this season. Let them know that if you can do it, so can they!
Moms, you can do it!! Maybe just indulge in some sugary goodness to fuel you throughout the day ;)