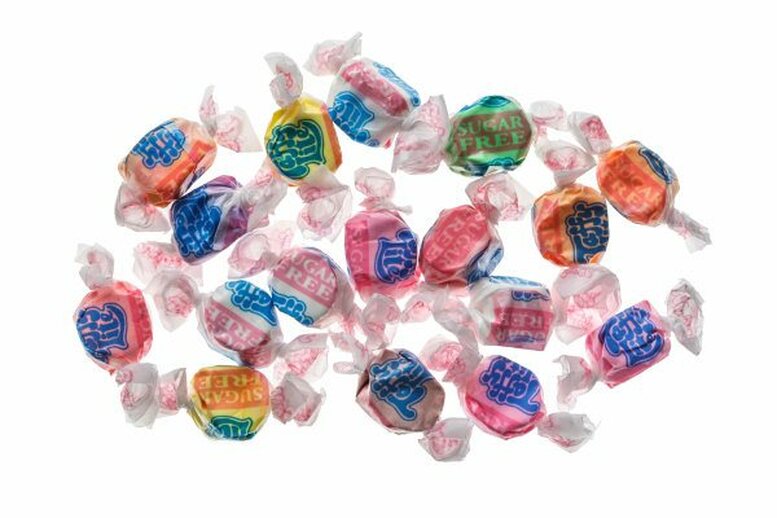 SUGAR FREE Salt Water Taffy! Lots of flavors to choose from.
Salt water taffy is a delightful treat for young and old alike!  It brings back childhood memories of trips to the beach, walking on the pier or boardwalk of your favorite summer hang-out and indulging in that amazing morsel of deliciousness! 
For some, this yummy treat may have been a thing of the past because of the need to watch sugar intake.  Hold your horses!!  Not so fast, my friends!  A thing of the past no more!  
Taffy Shop's Sugar Free Salt Water Taffy is something to brag about!  Most people might say, "Sugar Free? No thanks!"... only because other sugar free treats have left them desiring better flavor and texture.  Have no fear! Taffy Shop is here!  If you haven't tried our Sugar Free salt water taffy yet, you're in for a real treat! We haven't skimped on flavor or texture with these flavors.  You'd never guess they were sugar free!  Check out these 10 amazing flavors!  Not sure which to try? Sample them all in our Sugar Free Mix!
Sugar Free Banana Dream
Sugar Free Black Licorice
Sugar Free Cinnamon
Sugar Free Granny Apple
Sugar Free Fresh Orange
Sugar Free Fresh Strawberry
Sugar Free Huckleberry
Sugar Free Rad Raspberry
Sugar Free Whipped Chocolate
Sugar Free Very Vanilla
You can't be serious! Sugar Free taffy that tastes this good? We wouldn't kid! It is sugar free and it is amazing! Enjoy our delicious, gourmet salt water Sugar Free taffy! Taffy Shop's sugar free salt water taffy is guaranteed fresh. Made with love in the USA.