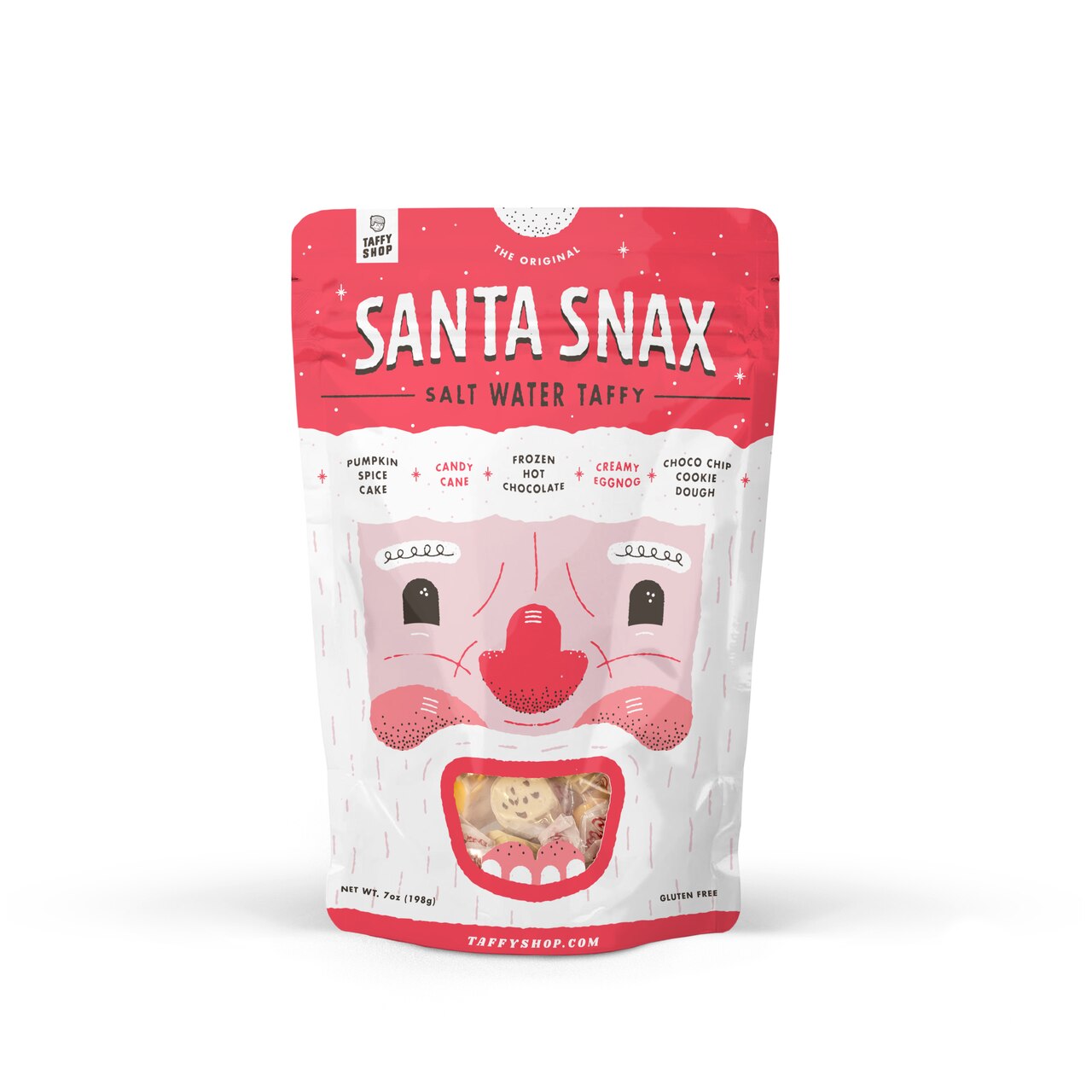 The 7 Most Fun Taffy Flavors for Gifting
The 7 Most Fun Taffy Flavors for Gifting!
Gifting can be a struggle. 
Tip: Whenever a friend or family member says they like something or want something, write it down in a Notes section on your phone! 
Sometimes, you just don't know what to get someone.
That's why we've compiled a list of the most fun taffy flavors for gifting.
How these flavors got on the list? 
They create smiles :) 
Whatever Santa snax on is definitely worth snaxing on. 
While it is a fun gift to give year round, it makes the perfect stocking stuffer or Holiday snack!
So gift and snax on!
Did someone ask for bite-sized soul food? 
This one is for the chicken and waffle lovers in your life.
It is a great flavor to give and then ask what your friend thinks it is! 
Here at the Taffy Shop, we source the finest Unicorn Poop direct from the Unicorn Poop Forest.
Our unicorns are not farmed and we hand-pick our poop straight from the forest floor.
Have your friends tried Unicorn Poop Gourmet Taffy yet?
Our Pigeon Poop Gourmet Taffy is non-GMO and 100% natural.
It is absolutely the best pigeon poop on the market, our promise.
Do you have a friend you have a love/hate relationship with?
This gift is for them.
Our taffy can come in themed bags based on what city or state you live in!
We have Las Vegas, New York City, Seattle, New Orleans, New Orleans Voodoo, Boston, Los Angeles, Florida, Texas, Utah National Parks, and California. 
Find the city or state your friend lives in and watch their eyes light up fondly!
Do you have a friend who is a pickle lover? 
Or just loves to try new things? 
This is THE gift for your friends on the silly side with an adventurous spirit!
Rich and delicious to the laste bite, Maple Bacon is quite possibly this author's favorite gourmet taffy flavor. 
Is there a better gift to give the bacon-lovers in your life?
I think not.