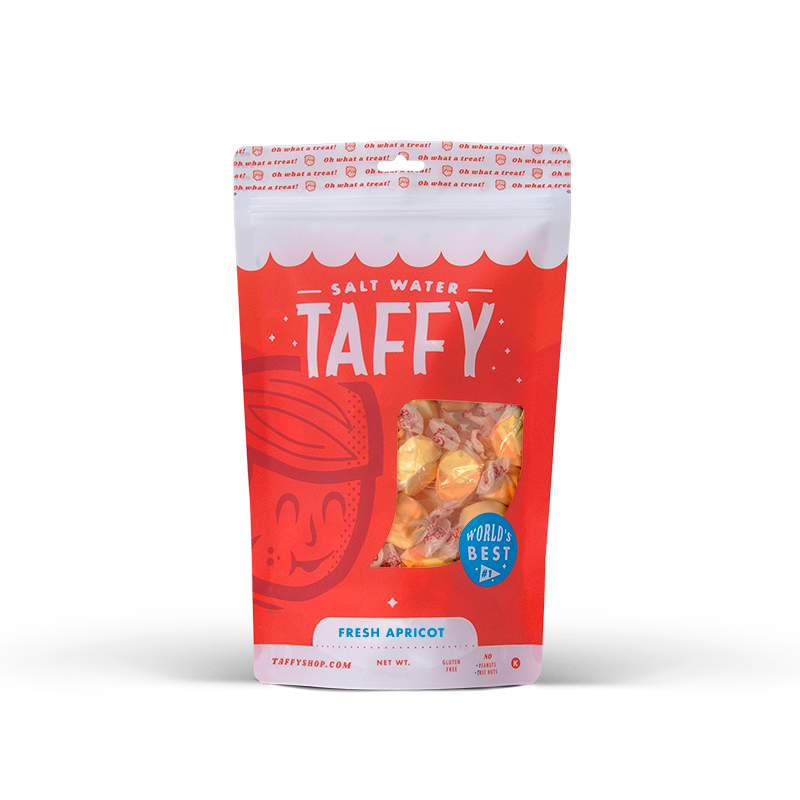 National Apricot Day
A big Thank You to our friends over at www.NationalDayCalendar.com for keeping us posted on the many ways to celebrate over the year!  We love a good excuse to party every day over here at Taffy Shop!  And we have over 70 reasons to celebrate!  With a brand new year, what a better way to kick it off than to celebrate one of our favorite, deliciously gourmet salt water taffy flavors....
Fresh Apricot!
What's your favorite way to enjoy a good apricot?  Our favorites are probably on your list as well!  From jams and jellies to fruit leather or simply dried, there are endless ways to enjoy this delicious sunshine fruit. 
This delightful morsel of goodness is like looking at a bright ball of sunshine!  And just one bite is like tasting Spring!  With that sweet and tangy, soft and juicy, not at all fuzzy flavor, it will take the chill out of Winter and start Spring early!..... well, at least until you eat the next piece.  So what are you waiting for?  Spring into the new year with our Fresh Apricot salt water taffy!